Said no one ever.
It's been years since I wrote about womenswear. Really… like September of 2015! For those of you who don't know I am a clothing sales rep for a major Canadian womenswear brand and have worked with womenswear since 2002 so why I decided to write about menswear is as much your guess as mine. It would take a bombshell of disgust like a collab between Balenciaga Crocs to take me out of retirement… but that will never hap…
I came out of hibernation because of an image that jarred me to my soul. This Image was so upsetting I literally Googled "Am I Currently living in hell?" The answer is being debated on Reddit as I type…
Like most, I believed this, at first, to be fake. How could an ambassador of striking style, flawless form, and design that directed us to dress with timeless elegance, make such a fashion transgression? Sadly… it is not.
After 7 long years, I ventured forth out of slumber simply to say, THESE BALENCIAGA CROCS ARE SO WRONG!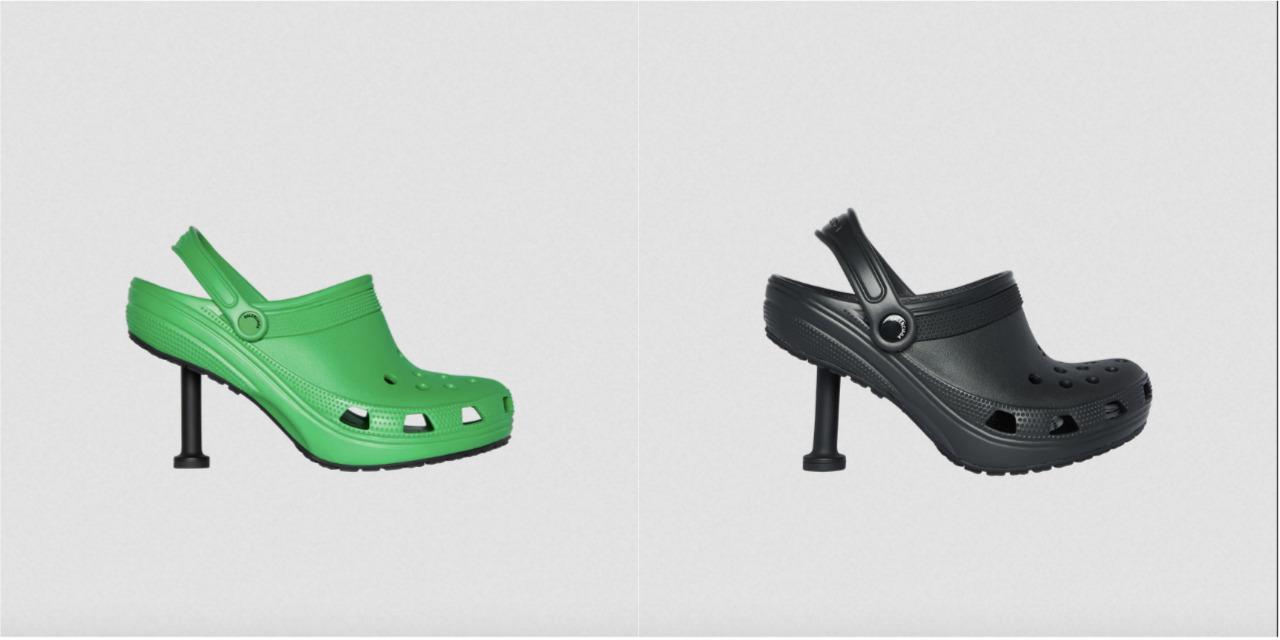 I know what you're thinking… Crocs with a specially designed super ugly heel, gross. And you'd be right. But also OMG WTF SICK! BUT ALSO they are from Balenciaga! Balenciaga Crocs! And NO, this isn't the first time they've collab'd. But certainly the worst and I'm sure you agree.
There is No High Fashion
How can any luxury brand baulk at H&M when looking for collaborations anymore? There is no high fashion. The world is off its axis and Crocs is yelling "START THE CAR!" because they certainly f*cking married up!
I bet some bitter-ready-to-quit-intern at Balenciaga was grinning ear to ear after they swapped the initial designs of this years shoes and just replaced the shoe with a croc thinking it was funny as they handed in their notice to quit. Then shockingly, Alexander Wang decides, "Hey this is fraush" or whatever designers say, and Boom! It's the new thing.
People! Don't be a fashion victim and spend $900 on $35 crocs. You're better than that.
And for the record… I've hated Crocs since before it was cool (Jan 2012). Join me next year to commemorate a decade of hate toward these fugly shoes!
OR
Donate to this crocodile attack… because isn't that what this whole ordeal really is?
https://www.gofundme.com/f/georgia-and-melissa-laurie-crocodile-attack?fbclid=IwAR2UziwDmITc-NKiEqfl_cnICbQ2DpNiBnpNa68HX6FzOME4TlyRKGibzlA
What do you think of these shoes? Let me know in the comments.